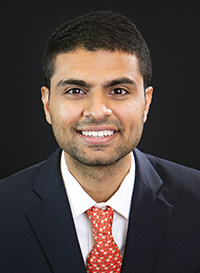 Asad Berani
Senior Associate
1460 Main Street, Suite 200
Southlake, TX 76092
As a Senior Associate at Prophet Equity, Mr. Berani is responsible for sourcing, structuring, closing and managing acquisitions with significant value creation potential to successful realization.  In addition, he works closely with management and the Office of the President to craft and implement high value initiatives at portfolio companies. supporting the team across multiple disciplines, including financial modeling, customer research, business analysis, and implementation activities. He focuses on critical market and industry level research, financial analysis, and other analysis to support the evaluation of portfolio companies and supports the Office of the President for Total Plastics Int'l, Ace Asphalt & Brown Brothers Asphalt and Concrete, Derby Fabricating Solutions and Joshua Land Farms.
Prior to joining Prophet Equity, Mr. Berani was an Investment Banking Analyst with Citi's Global Energy Group in Houston, focusing on financing and merger and acquisition transactions in the oil and gas industry.
Mr. Berani graduated from the Southern Methodist University, Cox School of Business with a Bachelor of Business Administration in Finance and a Bachelor of Arts in Economics.