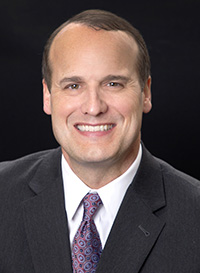 David McNeill
Managing Director
1460 Main Street, Suite 200
Southlake, TX 76092
As a Managing Director of Prophet Equity, Mr. McNeill is responsible for sourcing and managing acquisitions with significant value creation potential to successful realization.  He leverages decades of senior operational leadership roles and a diverse background of consulting and private equity experience to assess strategic viability and craft detailed value creation plans for target acquisitions with a particular eye toward managing implementation of the highest value initiatives within portfolio companies post close.  He currently serves on the Board of Directors and in the Office of the President for Apex Environmental, Public Safety Supply Resources, Inc. and Tafford/Lydia's Resources.  His work at these companies has been integral to critical post merger integration and high value initiative implementation.
Prior to his work at PSSR and Tafford/Lydia's, Mr. McNeill was the CEO of a mid-market industrial distribution company, Partsmaster.  Before Partsmaster, Mr. McNeill served as a member of TPG Capital's Operations Group, helping manage a TPG Capital portfolio company in the telecom sector.  Prior to TPG, Mr. McNeill was a senior manager with Bain & Company where he worked with the Managing Partner and spent five years on strategy development, operational improvement and M&A/PMI across a diverse set of industries. Prior to Bain, Mr. McNeill was a marketing representative with IBM.  Mr. McNeill's experience also includes nearly a decade successfully creating, scaling and exiting two different lower middle market businesses to strategic acquirers, both B-to-B services companies.
Mr. McNeill received his MBA from the Kenan-Flagler Business School at UNC-Chapel Hill and graduated with a BSBA in finance from Auburn University.