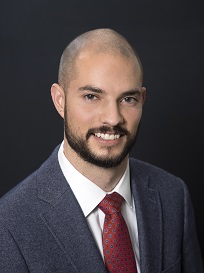 Greg Balliro
Principal
1460 Main Street, Suite 200
Southlake, TX 76092
As a Principal at Prophet Equity, Mr. Balliro is responsible for sourcing, structuring, closing and managing acquisitions with significant value creation potential to successful realization.  In addition, he works closely with management and the Office of the President to craft and implement high value initiatives at portfolio companies. Mr. Balliro currently serves in the Office of the President for Derby Fabricating Solutions, Total Plastics Int'l, Hatch Stamping Company and Francis Drilling Fluids Ltd.
Prior to joining Prophet Equity, Mr. Balliro worked as an associate at Energy Capital Partners- a Short Hills, NJ based energy infrastructure private equity investment firm where he focused on making control investments in the power, midstream and energy service industries. In his prior role, Mr. Balliro participated in all aspects of the investment process including sourcing and analyzing new investment opportunities, supporting seller, co-investor, and lender negotiations, closing portfolio company investments, and working with companies post-transaction to implement operational and strategic initiatives.
Previously, Mr. Balliro worked as an analyst in the Global Energy Investment Banking Group at Credit Suisse in New York. While at Credit Suisse, Mr. Balliro worked on M&A transactions and capital markets financings involving companies in the power, utility, and renewable energy sectors.
Mr. Balliro received an A.B. in Economics with honors from Harvard College.