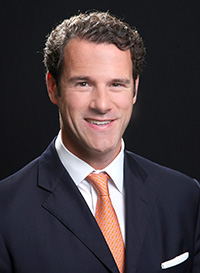 John P. Tatum
Managing Director
1460 Main Street, Suite 200
Southlake, TX 76092
As a Managing Director of Prophet Equity, Mr. Tatum leverages 16 years of private equity experience and is focused on sourcing, structuring, and closing high-return investment opportunities, assessing strategic viability and crafting value creation plans for target acquisitions. He is also responsible for managing the implementation of operating initiatives postclosing, driving superior investment results, add-on acquisitions, greenfield expansions and exits. He currently serves on the Board of Directors and in the Office of Change Management for Apex Environmental, Francis Drilling Fluids Ltd, WM Coffman Resources, and Joshua Land Farm LLC.
Prior to joining Prophet Equity, John was with a Miami-based private equity and distressed debt investment firm in the Northeast where he focused on making control investments in complex "special situation" opportunities in lower and middle-market companies in North America. In his prior role, John was responsible for all aspects of the investment process including sourcing and analyzing new investment opportunities, leading seller and lender negotiations, closing portfolio company investments, and overseeing the implementation of post-transaction operational initiatives. Over the course of his four-year career at his previous private equity firm, John focused on investments in industries including secure printing, electronic parts distribution and repair, consumer goods, and automotive while serving on the board of directors of several portfolio companies.
Prior to this, John spent three years as an Associate with a New York-based private equity firm where he executed late stage growth investments, build-ups and recapitalization transactions. John began his career with Citigroup (fka Salomon Smith Barney), where he developed his financial modeling and valuation skills as a member of the firm's Technology and Services Investment Banking Group.
John received his MBA from the Tuck School of Business at Dartmouth College and graduated with a BA in economics and political science from Williams College.