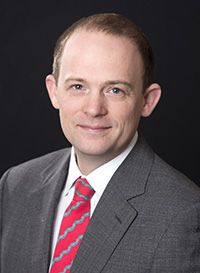 Michael Hirschfeld
Principal
1460 Main Street, Suite 200
Southlake, TX 76092
As a Principal at Prophet Equity, Mr. Hirschfeld is responsible for sourcing, structuring, closing and managing acquisitions with significant value creation potential to successful realization.  In addition, he works closely with management and the Office of the President to craft and implement high value initiatives at portfolio companies.  He currently serves in the Office of Change Management of Groff Tractor & Equipment, Brown Brothers Asphalt & Concrete, WM Coffman, Ace Asphalt of Arizona, Cummings Resources, Francis Drilling Fluids Ltd, and Allegiance Crane & Equipment helping to optimize operations, capital structure and growth initiatives.
Following his experience as a Summer Intern in 2008, Mr. Hirschfeld joined Prophet Equity full-time in early 2009 and has participated in virtually every aspect of value creation.  He has focused on critical market and industry level research, financial analysis, change management, acquisitions, divestitures, turnarounds and merger integrations to name a few in addition to other analysis to support the evaluation of portfolio companies.  Previously, he worked as a summer analyst at Merrill Lynch; assisting a team of financial advisors in the evaluation and management of client portfolios.
Mr. Hirschfeld has a BBA in Finance from Texas A&M University and he holds an MBA from Southern Methodist University.