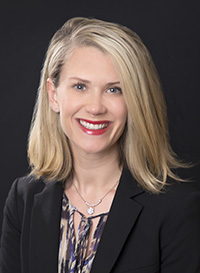 Stephanie Fine
Vice President Marketing & Investor Resources
1460 Main Street, Suite 200
Southlake, TX 76092
As Vice President Marketing & Investor Resources at Prophet Equity, Ms. Fine helps drive and coordinate marketing and deal sourcing activities, while also managing investor information. Stephanie works closely with the Funds banking partners and handles reconciliations for LPs of investments, capital accounts & investor financial information. Additionally, she is responsible for Prophet's SEC compliance activities.
Prior to this role, she worked at Peacock Alley Luxury Linens in Dallas, Texas beginning in the company's retail sales division and then moving over to corporate headquarters. There Stephanie worked closely with the National Sales Manager and VP of Sales and Marketing as the Regional Territory Manager for the Rocky Mountain States and while headquartered in Dallas, she personally visited and worked with accounts throughout her territory to both grow current business and generate new business opportunities. In addition to this role, she also served as Specialty Accounts Manager where she managed customer service, top specialty accounts, as well as, all International accounts and sales representatives in Canada, Mexico and Europe.
Preceding her role at Peacock Alley, she worked with AXA Advisors coordinating activities for financial planners and assisting with client investments and portfolios.
Stephanie is a graduate of Texas A&M University with a Bachelor of Arts in Speech Communications.