Portfolio Companies
Derby Fabricating Solutions
Founded in 1977 and headquartered in Louisville, Kentucky, Derby Fabricating Solutions is a leading manufacturer of die cut nonmetallic materials for automotive applications. Their wide variety of processing methods and ability to quickly turn both prototypes and production tooling in-house allow responsiveness faster than the competition. www.derbyfab.com

Groff Tractor & Equipment
Founded in 1958, Groff Tractor & Equipment is a heavy equipment specialist serving a broad range of construction end-markets with an extremely flexible mix of parts, service, rentals and sales. Groff has 11 locations that serve Pennsylvania, Maryland, New Jersey, Ohio, Virginia and West Virginia with excellent OEM partnerships that include CASE Construction, Wirtgen America, Terramac, Rubble Master, Liebherr, Terex, Takeuchi, Sakai, Wacker, and Atlas Copco. For more information, visit Groff Tractor & Equipment's website at www.grofftractor.com.

Total Plastics Int'l
Headquartered in Kalamazoo, Michigan, Total Plastics Int'l. is one of the largest distributors and value added service providers of plastic sheet, rod, tube, film, tape and gaskets. TPI has 18 locations in the Midwest, Mid Atlantic, Northeast, Tennessee and Florida. The Company supplies over 15,000 product SKUs on a just-in-time basis to diverse end-markets, including Automotive, Industrial and Commercial Machinery, Plastic Processing & Products, Furniture & Fixtures, and Marine and Life Sciences.

Apex Environmental LLC
Apex Environmental operates the 13th largest landfill in the United States, located on 1,285 acres in Jefferson and Harrison County in Ohio. Apex handles municipal solid waste, construction and demolition waste as well as oil and gas waste from the nearby Utica and Marcellus shales. In addition to servicing short and long-haul waste trucks, the landfill's onsite 10-acre rail yard provides waste-by-rail capabilities allowing the landfill to access waste volumes from significant distances. The Apex Transfer Station located in Belmont County, Ohio, operates as an additional Apex Environmental location that further extends the landfill's serviceable radius.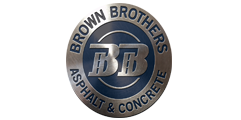 Brown Brothers Asphalt and Concrete
Founded in 1996 and headquartered in Denver, CO, Brown Brothers Asphalt & Concrete is a market-leading provider of asphalt and concrete maintenance and new construction, as well as snow removal, to a diverse base of repeat customers in the real estate development, property management, and construction industries operating in the attractive Colorado market. www.asphaltconcrete.net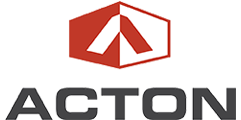 Acton Mobile
Founded in 1968, Acton Mobile is a Baltimore, MD based provider of modular space and portable storage rental solutions to the construction, commercial, education, healthcare and government markets. With a fleet of more than 20,000 units and a branch network of 37 locations in 24 states, Acton is the US third largest national company specializing in providing temporary building solutions for non-residential construction and business customers. Acton offers rental, delivery, setup, and maintenance services, pick up of temporary mobile offices, and the sale of both new and used units. www.actonmobile.com

Keywell Metals
Building on a heritage in scrap metal that stretches back to 1924, Keywell Metals LLC, headquartered outside Chicago, Illinois, is a leading supplier of recycled titanium, high-temperature alloys and stainless steel in North America. Using its deep understanding of these metals, Keywell Metals has established itself as a trusted value-added partner to aerospace metals and specialty steel producers. Customers rely upon Keywell Metal's supply relationships and metallurgy expertise to produce highly engineered metal grades that meet demanding end-user requirements. www.keywell.com

Hatch Stamping Company
Founded in 1952 and Headquartered in Chelsea, Michigan, Hatch is a leading manufacturer of complex metal stampings and assemblies to the automotive industry.  The company supplies the world's leading manufacturers of fuel, braking, roofing, and interior automotive systems with complex safety critical metal components and mechanisms through its six manufacturing centers of excellence, including a state of the art facility in Queretaro, Mexico. Hatch has established itself as a trusted manufacturing partner to a marquee and global customer base of Tier 1 automotive suppliers.  www.hatchstamping.com

Francis Drilling Fluids
Founded in 1977, FDF is the largest fracturing materials logistics company in the U.S. Additional service lines include the rental of certain oilfield equipment such as tanks and hoses as well as the provision of cleaning services. Headquartered in Crowley, Louisiana with additional facilities in that state as well as in Texas, Oklahoma, and Wyoming, FDF provides services to the Haynesville Shale (East Texas and Louisiana), Woodford Shale (Oklahoma), Eagle Ford Shale (South Texas), Midcontinent/ Niobrara Shale (Utah/ Colorado/ Wyoming) as well as the Permian Basin (West Texas) and Gulf of Mexico (Louisiana). For more information, please visit www.fdfltd.com

Cummings
Cummings is a leading turn-key supplier of made-to-order on premise signs and other reimaging elements. Headquartered in Nashville, TN with manufacturing facilities in Dothan, AL and Riverside, CA, Cummings provides design, engineering, manufacturing, and installation for its customers signage and brand reimaging initiatives. www.cummingssigns.com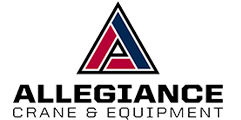 Allegiance Crane
Allegiance Crane is a crane and rigging company headquartered in Pompano Beach, Florida with operations in Florida and Texas. The company engages in the rental of lift equipment, including hydraulic truck cranes, rough terrain cranes, crawler cranes, tower cranes, conventional truck cranes, boom trucks and carry decks. www.allegiancecrane.com

Ace Asphalt
Headquartered in Phoenix, Arizona, Ace Asphalt provides parking lot engineering, construction and maintenance services to commercial, industrial and institutional real estate owners and property managers. The Company's services are provided through two operating departments: maintenance and engineering / construction. www.aceasphalt.com

WM Coffman
WM Coffman is the market leader in the residential stair parts industry within the United States. Headquartered in Plano, Texas, with an additional distribution facility in Austell, GA, WMC is a one-stop shop for residential, interior stairway design and construction. www.wm-coffman.com
HLI Energy Services
HLI Energy Services is an oilfield services company headquartered in Cleburne, Texas that focuses on providing solids control logistics services for E&P customers. HLI currently operates in the Barnett Shale from its headquarters in Cleburne providing customers disposal & logistics support around our 1,000 acres of commercially permitted land farms. www.hlienergy.com

CID Resources, Inc.
CID Resources, Inc. (Creative in Design) is a medical scrub manufacturing and distribution company headquartered in Dallas, Texas. CID produces its medical scrubs under its own brand name "WonderWink" and under the licensed brands of Carhartt, Inc. and Mary Engelbreit Studios. CID sells its scrubs to specialty uniform retailers and online medical uniform retailers. www.cidresources.com
Chief Supply
Chief is a direct marketer and distributor of public safety equipment for small and medium sized police, fire, EMS and traffic and survey departments throughout the United States. The company is headquartered in Charlotte, North Carolina. www.chiefsupply.com
Tafford Uniforms | Lydia's
Originally founded in 1987, Tafford is a leading retailer of third-party and Tafford-branded medical uniforms and accessories. Lydia's was founded in 1972 and is a leading distributor of medical uniforms and workwear uniforms. Together, the two companies sell to over 1 million customers in the U.S. and Canada primarily through its website www.lydiasuniforms.com