Prophet Equity's Essential Service Businesses and the Fight Against COVID-19
Prophet Equity's core focus on investing only in platform companies with strong strategic viability has helped create a uniquely resilient and highly collateralized portfolio of Essential and Critical Service Businesses, which continue to show considerable strength, even in the face of the pandemic.
This week, we highlight another of our Essential Service providers, Groff Tractor & Equipment, a multi-state and product Heavy Equipment Dealer Network to the Infrastructure, Agricultural and Environmental space and how they have continued to move mountains for their essential and critical service customers during the fight against COVID-19.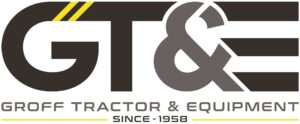 Founded in 1958 and headquartered in Mechanicsburg, PA, Groff Tractor & Equipment is a heavy equipment dealer that provides essential sales and rental equipment, parts and services for infrastructure and recycling end markets.  Groff has 15 locations serving the mid-Atlantic region (Pennsylvania, Maryland, New Jersey, Delaware and Virginia).  Groff is a top 5 CASE dealer in North America and the leading Case dealer in the Northeast and the company also has excellent OEM partnerships with Wirtgen America, Roadtec, Terramac, Rubble Master, Liebherr, Terex, Takeuchi and other leading manufacturers.  Visit Groff Tractor & Equipment at www.grofftractor.com.
Prophet's CEO & Managing Partner, Ross Gatlin commented, "Groff Tractor & Equipment is an essential business to the infrastructure in America.  We are proud to have invested behind a company that is an Essential Service business who has the team, capabilities, services and equipment to move mountains for its customers in any environment."  Mike Savastio, President of Groff Tractor, also stated  "Our team of dedicated professionals, sales, service, product and rental equipment teams continue to serve and stand ready to assist with all of their needs during these turbulent times."
ABOUT PROPHET EQUITY
Prophet Equity is a private equity firm that uses proven, data-driven analytical techniques coupled with over 100 years of investment and management experience to invest in, unlock and realize future value today. Partnering with owners and management teams, Prophet Equity's team utilizes a toolkit that is Fortune 500 tested and private equity proven to diagnose and drive dramatic value creation. Portfolio company management teams are highly motivated with clear, uncapped incentives based on realized business performance.
Over the last 20 plus years, Prophet Equity's Principals have invested in and managed over $2.5 billion of value creation across entities with over $6 billion in revenue. Prophet Equity's equity investments focus on strategically strong, lower and middle market businesses with significant value creation potential. These are typically found in partnerships, corporate carve-outs, divestitures and non-strategic business units of larger companies. For more information, please visit www.prophetequity.com or call us at +1.817.898.1500.
Back to Press Room