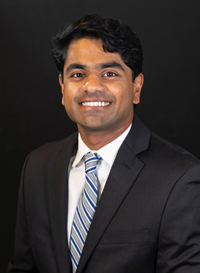 Josh John
Associate
1460 Main Street, Ste 200
Southlake, TX 76092
As an Associate at Prophet Equity, Mr. John is responsible for sourcing, screening and structuring new acquisitions, as well as managing existing acquisitions with significant value creation potential to successful realization. He is also responsible for supporting the team across multiple disciplines, including financial modeling, financial structuring, creditor negotiations and analysis, strategic screening, customer research, business analysis, value creation planning and implementation activities. He focuses on critical market and industry level research, financial analysis, and other analysis to support the evaluation of new portfolio companies and implementation of high value operational initiatives.  Mr. John is a member of the Office of Change Management of Silo Mills, Keywell Metals, Francis Drilling Fluids and Cummings Resources.
Prior to joining Prophet Equity, Mr. John was a Management Consulting Analyst with Alvarez & Marsal.  While at Alvarez & Marsal, he worked as acquisition support for portfolio companies for private equity firms on a variety of initiatives including acquisition integration, cost optimization and sourcing and distribution assessment
Mr. John graduated from Texas A&M University with a B.A. in Finance.