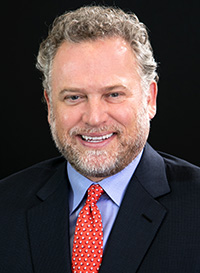 Ross Gatlin
Managing Partner
1460 Main Street, Suite 200
Southlake, TX 76092
As Managing Partner of Prophet Equity, Mr. Gatlin is focused on identifying, making, managing and realizing a portfolio of investments in strategically viable, asset intensive, middle market companies where there are significant value creation opportunities and maintaining key financial and banking relationships in order to maximize portfolio companies' financial returns. He is also focused on driving increases in equity value by optimizing portfolio and business unit strategy while being responsible for day-to-day operations of the partnership and relations with the limited partners. He is a member of the Office of Change Management of each investment.
Mr. Gatlin has 20 years of private equity investment experience having been a founding partner and principal of three successful private equity firms and funds focused in this specific investment segment. He has experience across every element of the private equity value chain having led the sourcing, structuring, closing, managing and realization of top tier returns for investment partners. His track record over the last twenty years includes over $650 million dollars of control private equity investments spanning approximately 75 corporate entities with over $6.0 billion in combined revenue. These investments have generated value of ~$2.45B for investors thus far, the vast majority of which has been fully realized. The Internal Rate of Return for these investments defines the very top of the private equity industry standard.
Prior to founding Prophet Equity, Mr. Gatlin was a Founding Partner and Principal of a Southlake-based private equity firm. As a Founding Partner, Chief Restructuring Officer and Managing Director, Mr. Gatlin was responsible for sourcing, structuring and closing high return investments and driving value creation post close. In this capacity, he helped build a portfolio of companies investing approximately $100M of capital yielding +$770M in value. Mr. Gatlin served as a member of the Office of Change Management of each Portfolio Company as well as sometimes taking on the operating roles of Chief Restructuring Officer and/or Chief Financial Officer at each company. In addition, Mr. Gatlin continues to serve as a member of the Board of Directors of each of the investments he participated in. Prior to this experience, Ross was a founding principal of Carlyle Management Group in Dallas, Texas where he also helped build and manage $176M of invested capital yielding +$900M of value. Prior to Carlyle, Mr. Gatlin worked as a senior manager at Bain & Company, helping develop and successfully implement strategic and operational turnarounds primarily for well known Fortune 500 companies and their subsidiaries.
Prior to Bain, Mr. Gatlin served as a financial restructuring advisor and investment banker at Houlihan Lokey Howard & Zukin. At Houlihan Lokey, Mr. Gatlin worked across a myriad of industries as an advisor to Creditors, Debtors and Equity holders in devising and implementing in-court and out-of-court sales, reorganizations and exchange offers as well as corporate finance activities such as debt and equity capital raising, valuations, mergers and acquisitions.
Mr. Gatlin has extensive corporate finance, principal investing, strategy, and business management experience across multiple industries including: aerospace, airline, automotive, business and consumer services, cable, computer hardware and software, consumer products, defense, distribution, equipment, energy, food, healthcare, manufacturing, medical device, pharmaceutical, real estate, satellite, ship repair, staffing, steel, synthetic turf, tanker trailer, transportation and telecommunications sectors. His experience ranges across the value chain and includes some of the most successful companies in the world as well as underperforming and distressed turnaround situations where significant value was also created. Mr. Gatlin's work includes mergers and post-merger integration, acquisitions, acquisition financing, recapitalizations, work outs, turnarounds, financial restructurings, exchange offers, due diligence, business valuations, detailed financial modeling and the design and valuation of complex securities. His experience also includes corporate and business unit strategy development, full potential cash creation planning and implementation, new product development, marketing and brand strategy, dealer and distribution optimization, process reengineering, complexity management, cost reduction, plant consolidation, headcount reduction and procurement optimization projects to name a few.
Ross has been a frequent speaker at private equity related conferences on subjects such as Turnaround Investing, Driving Value Creation, The 363 Sale Process, Distressed Investing, Holistic Value Creation™ (HVC™) and other related topics. He holds an MBA from the Kellogg School of Management at Northwestern University where he was one of only two in his class to receive both the Dean's Distinguished Service Award and Beta Gamma Sigma honors. He earned his BBA from the University of Texas at Austin with a concentration in finance.