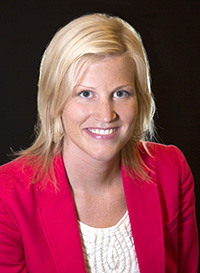 Sarah Adamcik
Controller & Investor Resources
1460 Main Street, Suite 200
Southlake, TX 76092
Ms. Adamcik serves in the roles of Controller and Investor Resources for Prophet Equity. She manages investor relations / communications and also handles  Fund accounting and bookkeeping along with a wide range of federal, state, and international tax accounting and filings. These activities are critical for the Fund, its investors and for portfolio company compliance purposes. She also produces and coordinates quarterly and annual audited financial statements.
Ms. Adamcik comes from an extensive background in financial analysis and operations, with a strong emphasis in investment account management. She began her career at Fidelity Investments trading and managing a diverse set of financial instruments including derivatives, bonds, equities, and currencies. While at Fidelity, she was active in business process engineering and software development life cycle, including analysis, design, development, testing and implementation of software applications.
Ms. Adamcik continued to develop her portfolio management skills as a consultant for Liberty Financial Group where she developed and monitored investment processes and back office infrastructure to support and streamline deal flow. She provided industry research, capital market analysis for clients, pitch proposals and marketing materials for soliciting new business and management presentations for investor conferences.
Prior to coming to Prophet Equity, Ms. Adamcik was a controller and management accountant for a commercial construction company in Plano, Texas. As a controller, she was responsible for project financing, asset management, due diligence, risk management, accounting and reporting.
Ms. Adamcik has an MBA from Texas Woman's University and a BA in Spanish and Business from Texas Tech University.